Eternal Blizzard
(エターナルブリザード) is a shoot hissatsu technique in the Inazuma Eleven and GO universe.
Game Description
Edit
Inazuma Eleven 2
Edit
Inazuma Eleven 3
Edit
Inazuma Eleven GO
Edit
Strikers Extreme
Edit
In the second Inazuma Eleven game, it consumes a player's TP by 40, 30 when the skill Save! is equipped. In the third Inazuma Eleven game, it consumes a player's TP by 37.
Info (GO)
Edit
It appeared in the GO movie and created a chain shoot with Kidou's, Kazemaru's and Fudou's Koutei Penguin 2gou to release Aoi from the cell.
This technique is originally used by Fubuki Atsuya. Fubuki usually uses this move while having Atsuya's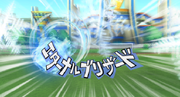 personality. Fubuki spins the ball with his legs into the air making the ball covered in icy, white aura, giving the ball an ice-cube like appearance, then kicks the ball after spinning twice in the air. Everything the ball touches when doing this hissatsu freezes as what it did to Endou's
God Hand
and the net but if the goalkeeper or object is strong enough to stop it, the goalkeeper or the object doesn't freeze.
Slideshow
Edit
GO Movie
GIF Image
Edit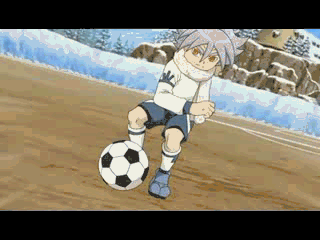 Inazuma Eleven & GO Eternal Blizzard.
GO Movie
GO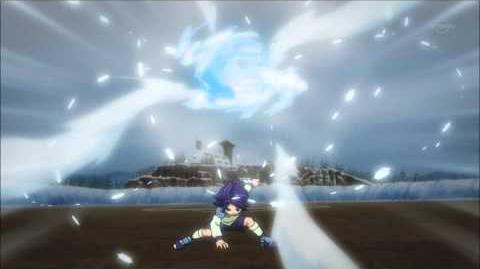 Ad blocker interference detected!
Wikia is a free-to-use site that makes money from advertising. We have a modified experience for viewers using ad blockers

Wikia is not accessible if you've made further modifications. Remove the custom ad blocker rule(s) and the page will load as expected.